10 Sep 2021
THE BIG ONE - WEEK 15: WINNERS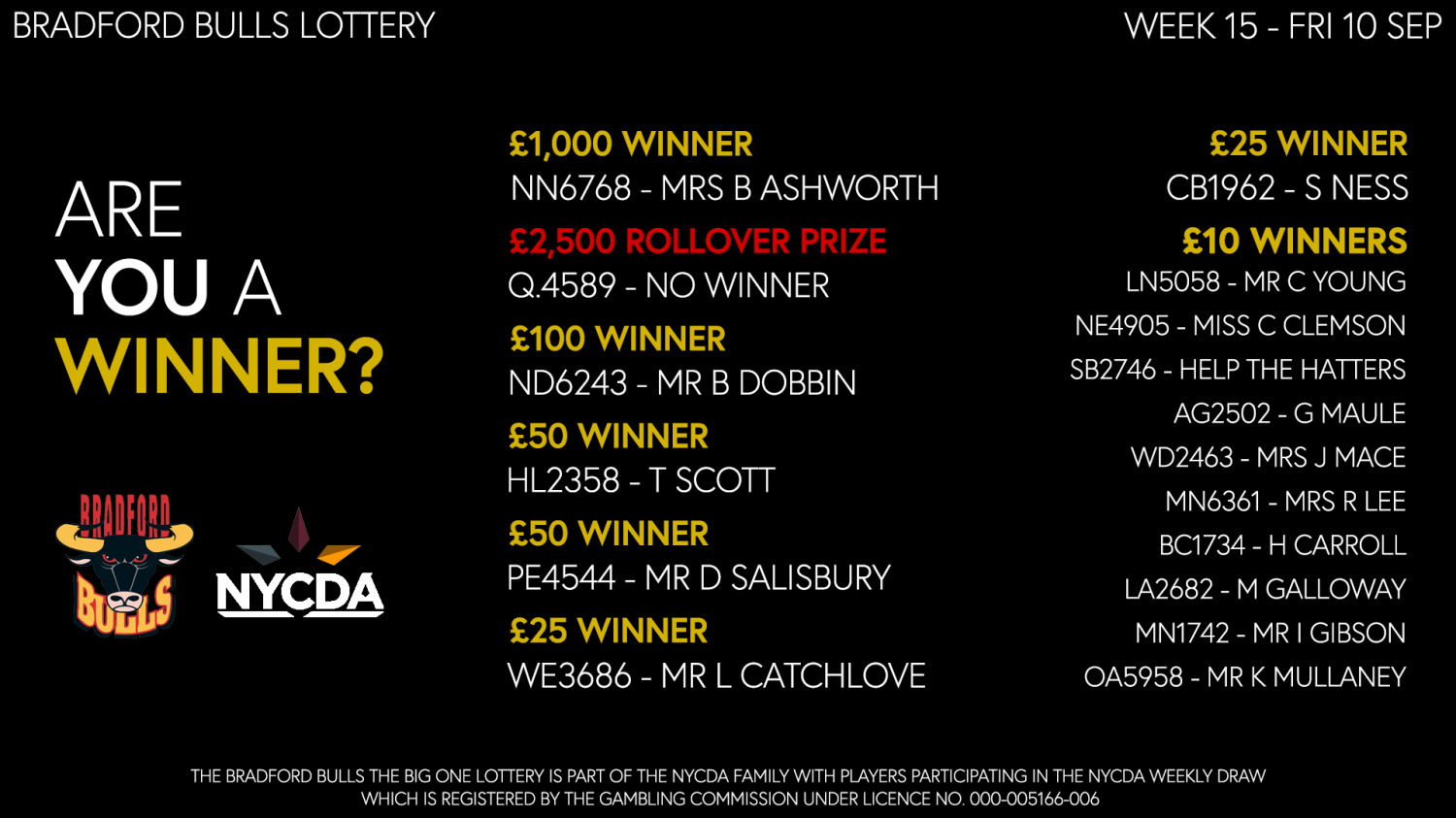 Are you a winner?
NN6768 - MRS B ASHWORTH is the lucky winner of the £1,000 cash prize - with no winner of the £2,000 rollover prize.
ND6243 - MR B DOBBIN takes home £100, while HL2358 - T SCOTT and PE4544 - MR D SALISBURY receive £50 each.
WE3686 - MR L CATCHLOVE and CB1962 - S NESS both are winners of £25.
LN5058 - MR C YOUNG, NE4905 - MISS C CLEMSON, SB2746 - HELP THE HATTERS, AG2502 - G MAULE, WD2463 - MRS J MACE, MN6361 - MRS R LEE, BC1734 - H CARROLL, LA2682 - M GALLOWAY, MN1742 - MR I GIBSON and OA5958 - MR K MULLANEY have all won £10.