20 Jul 2021
CAR BOOT SALE COMING TO ODSAL STADIUM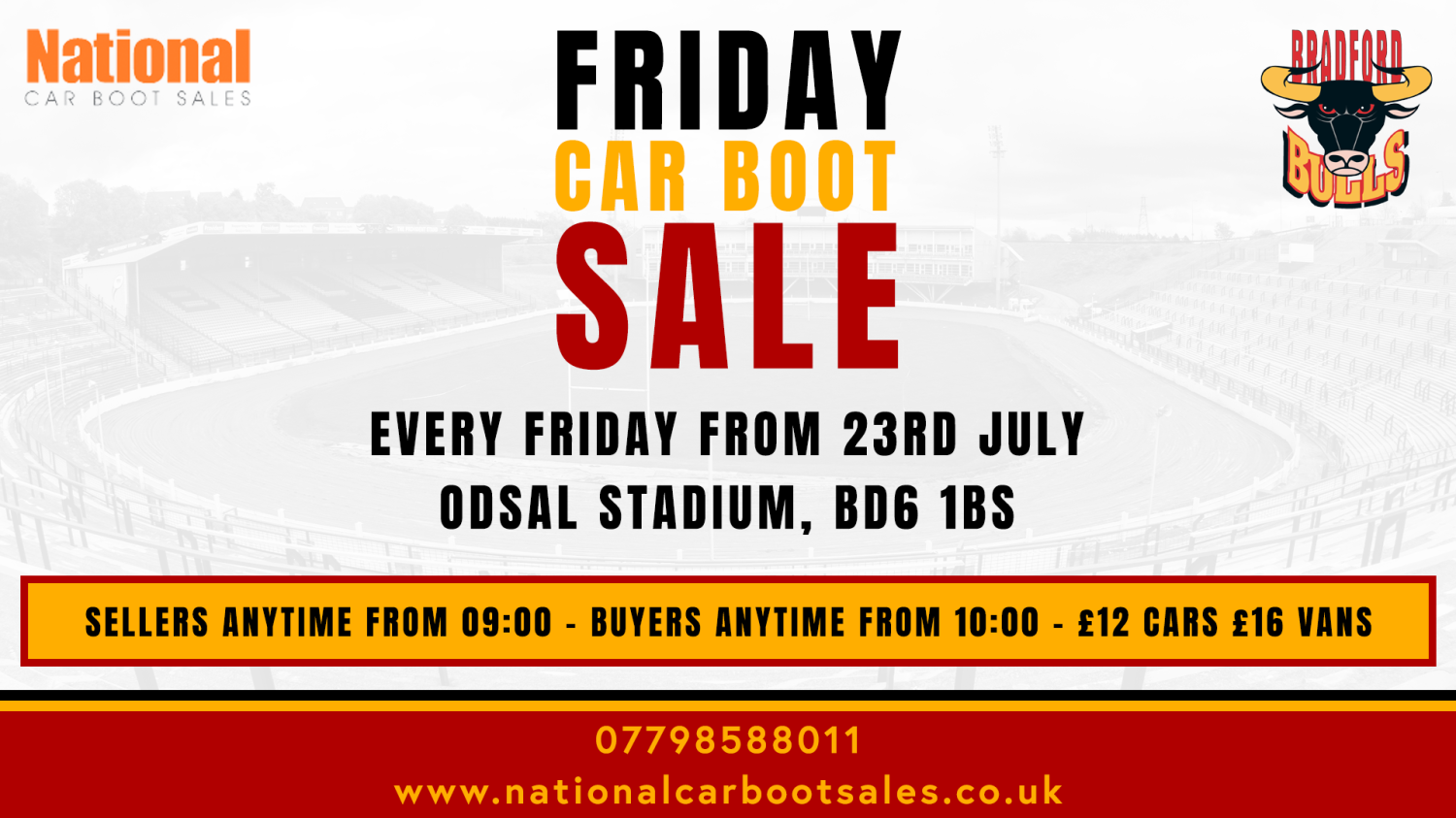 CAR Boot Sales - in association with National Car Boot Sales - are coming to Odsal Stadium every Friday from this week!
Dog friendly with friendly Staff makes and fantastic day with food and drink and fun kids rides. Cars from £12 and Vans from £16.
Pet friendly
5-star Catering on site
Male and female toilets on site
Catering on site
Kids rides
Every Friday Morning - there is no need to book! Sellers are welcome onsite anytime from 09:00, with buyers asked to attend from 10:00.
Please note if traders would like regular pitches or corner pitches please contact Jerome on 07798588011