16 Jul 2021
BE A PART OF HISTORY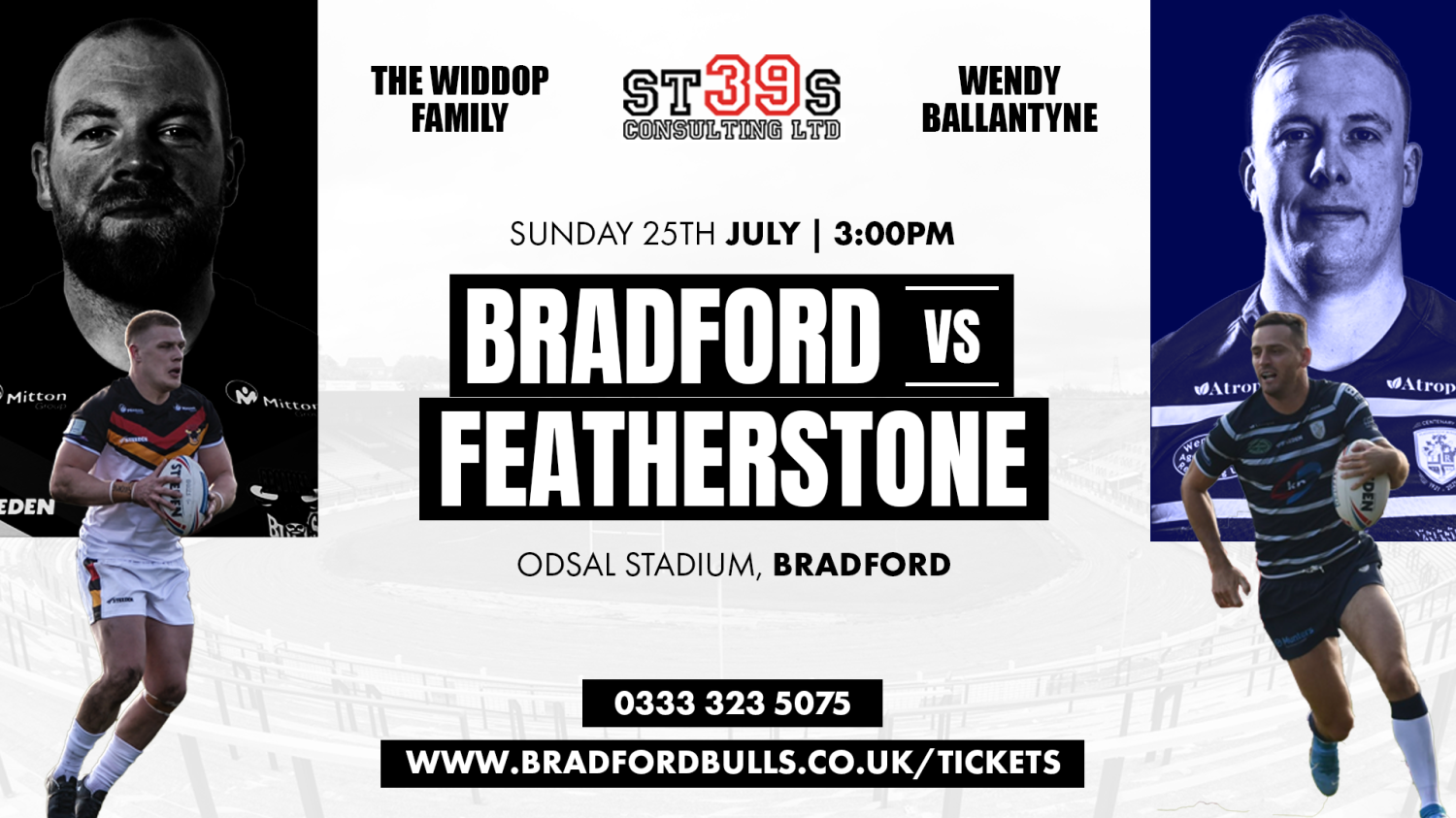 Be a part of history and attend one of sport's first fixtures since 'Freedom Day' when the AB Sundecks 1895 Cup winners Featherstone Rovers come to town!
Odsal Stadium will play host to the first non-restricted crowd since September 2019 on the 25th July in what promises to be a titanic battle between 2nd and 3rd in the Betfred Championship.

The two sides have enjoyed some thrilling fixtures over the years at Odsal Stadium and next Sunday promises to be another chapter not to be missed.
John Kear's side have won their last two matches - with James Webster's Rovers unbeaten in the league and buoyed by their recent 1895 Cup triumph at Wembley Stadium!
CLICK HERE to book your ticket - alternatively, call us on 0333 323 5075 or visit the Team Shop.
Team Shop Opening Hours
Tuesday to Friday (10:00-17:00)
Saturday (10:00-14:00)
Sunday HOME MATCHES ONLY (12:00-15:00)