14 Jun 2021
THE BIG ONE - WEEK 2: WINNERS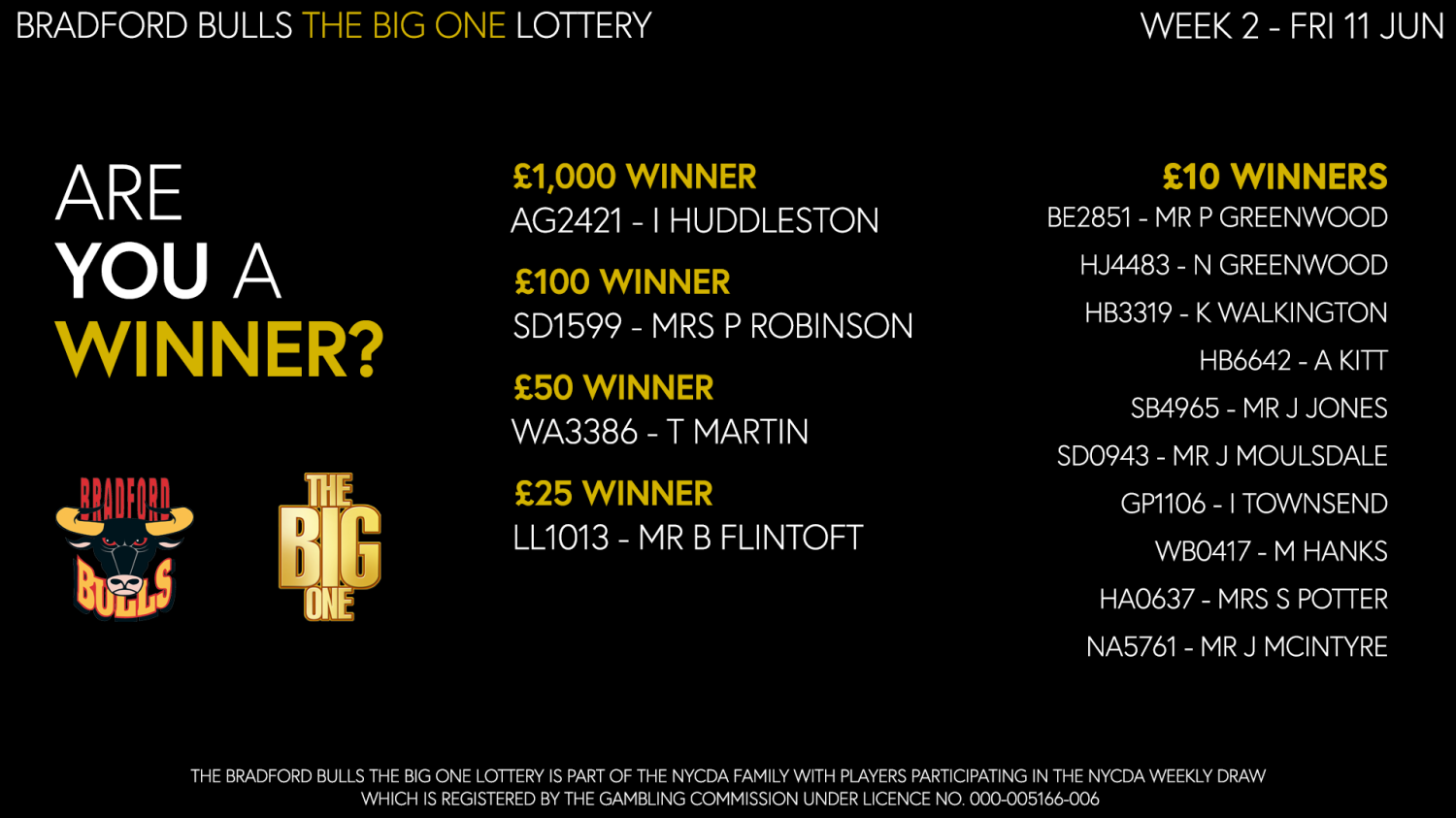 ARE you a winner on The Big One lottery?
AG2421 - I HUDDLESTON is the lucky winner of the £1,000 cash prize - with SD1599 - MRS P ROBINSON taking home £100.
WA3386 - T MARTIN will receive £50, with LL1013 - MR B FLINTOFT winning £25.
BE2851 - MR P GREENWOOD, HJ4483 - N GREENWOOD, HB3319 - K WALKINGTON, HB6642 - A KITT, SB4965 - MR J JONES, SD0943 - MR J MOULSDALE, GP1106 - I TOWNSEND, WB0417 - M HANKS, HA0637 - MRS S POTTER and NA5761 - MR J MCINTYRE have all won £10.
Due to lockdown restrictions, cash prizes have been limited with Meal and Pub prizes removed until restrictions ease.