7 May 2021
THE BIG ONE - WEEK 49: WINNERS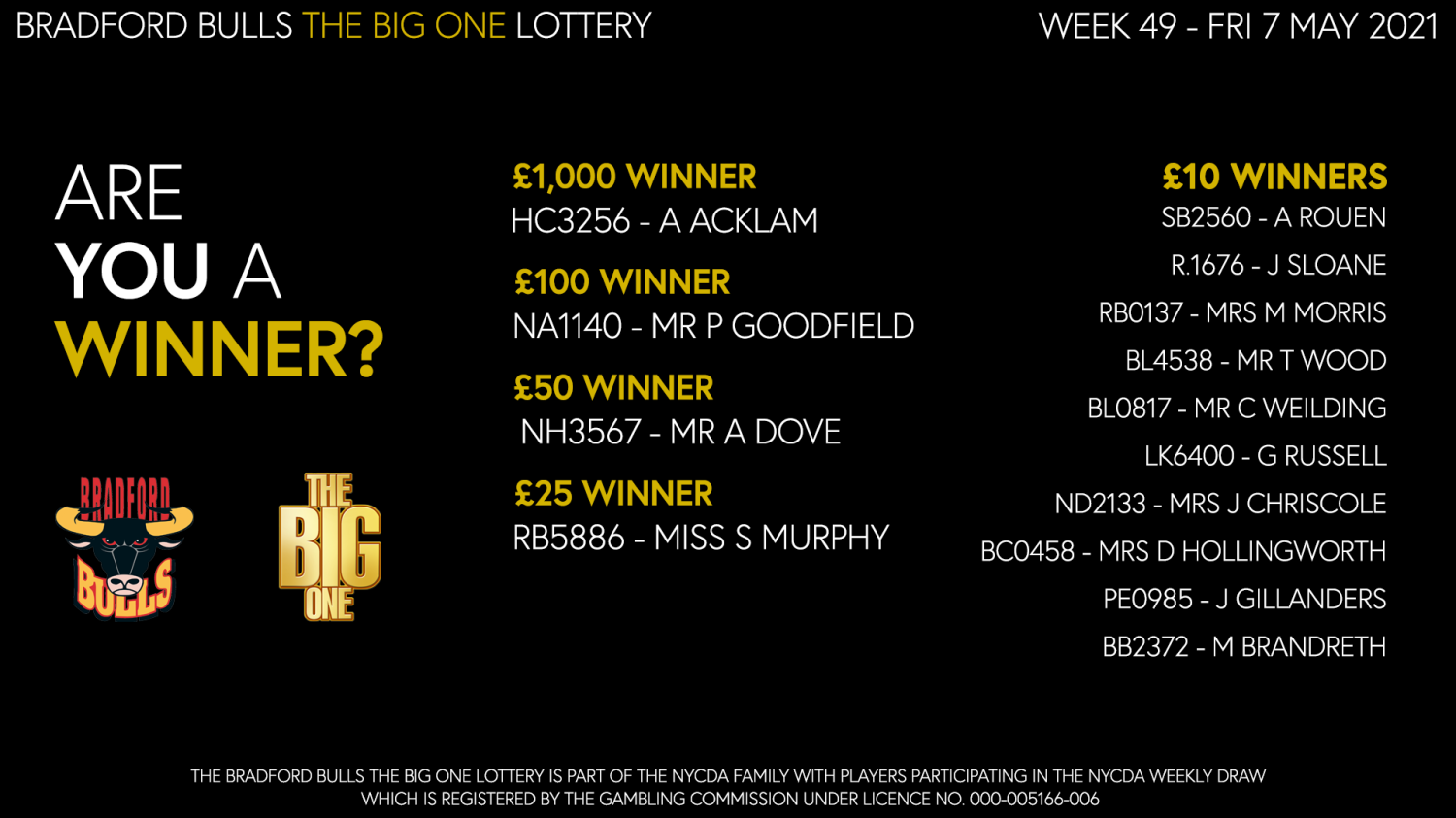 ARE you a winner on The Big One lottery?
HC3256 - A ACKLAM is the lucky winner of the £1,000 cash prize - with NA1140 - MR P GOODFIELD taking home £100.
NH3567 - MR A DOVE will receive £50, with RB5886 - MISS S MURPHY winning £25.
SB2560 - A ROUEN, R.1676 - J SLOANE, RB0137 - MRS M MORRIS, BL4538 - MR T WOOD, BL0817 - MR C WEILDING, LK6400 - G RUSSELL, ND2133 - MRS J CHRISCOLE, BC0458 - MRS D HOLLINGWORTH, PE0985 - J GILLANDERS and BB2372 - M BRANDRETH have all won £10.
Due to lockdown restrictions, cash prizes have been limited with Meal and Pub prizes removed until restrictions ease.