8 Mar 2021
AN UPDATE TO SEASON TICKET HOLDERS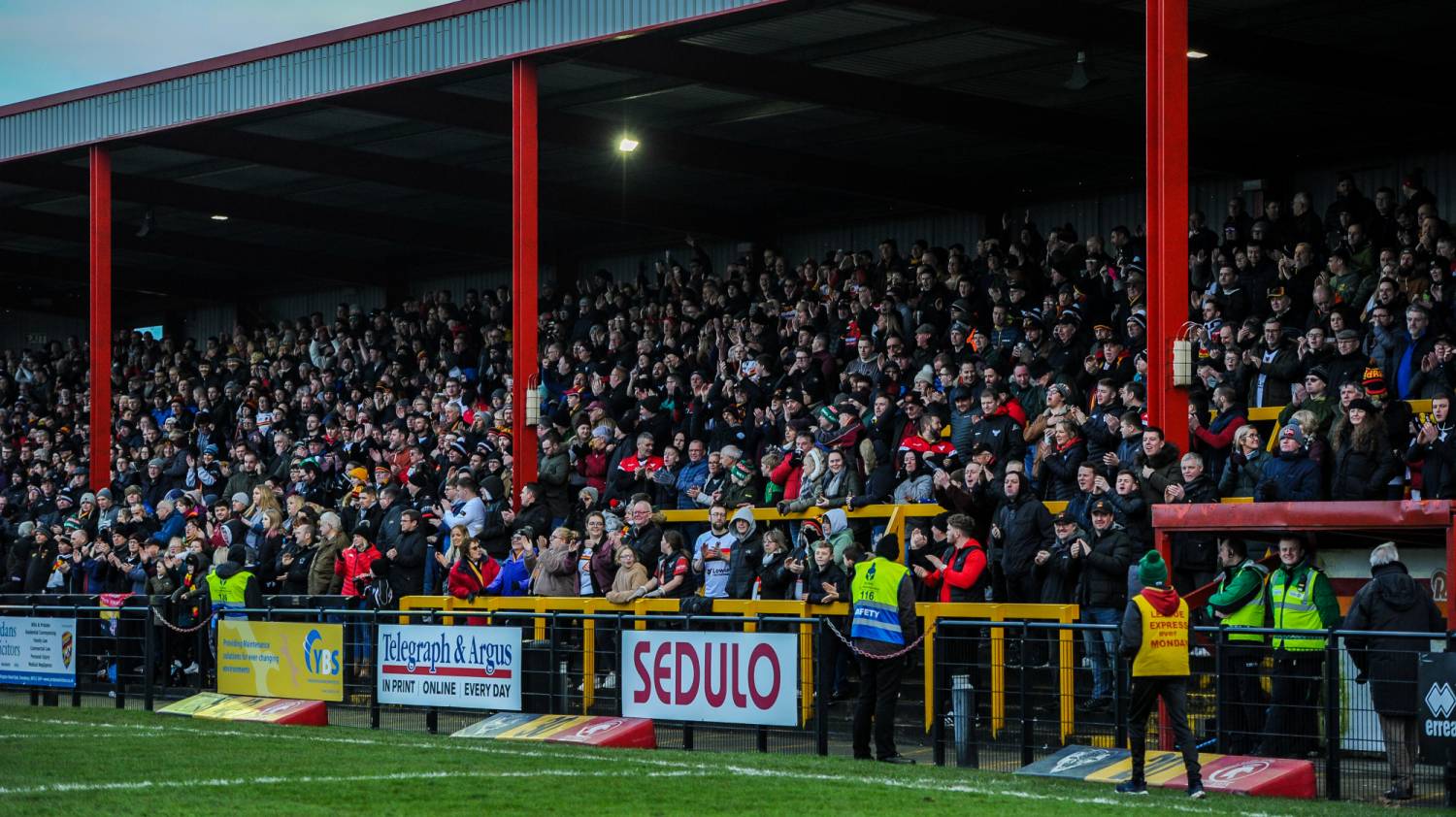 THE club has this evening issued an update to Season Ticket holders...
As the long-awaited start of the season fast approaches, I would just like to take the time to thank you for purchasing your Season Ticket for the 2021 season.

With so much uncertainty regarding how the season would pan out we were delighted with the take up of Early Bird season tickets and your support was hugely appreciated by everyone associated with the club.
Now we are only a matter of weeks away before the competitive matches start and we are certainly as excited as you are to see the lads back out on the field doing what they do best.
The only thing missing will be the vocal support of the Bradford faithful – one thing we are sure of is that you may not be there in person but will be there in spirit.
Now we know the structure of the season and on the back of the roadmap announced by the Government last week, we are confident there will only be two home league matches taking place behind closed doors.
As a Season Ticket holder, you have guaranteed access to that first game back in front of fans – an occasion which will live long in the memory for everyone.
We can also confirm we will issue pro-rata refunds following the conclusion of the season – based on any home league matches that do not take place and the fact there are only 11 home fixtures rather than 13 in the 2021 season.
Once again, on behalf of the Board of Directors I would like to thank you for becoming a Season Ticket holder this year and we hope you can enjoy the matches being streamed on the OurLeague platform. It will not be the same as being there but I am sure John and the squad will put on a show for you.
You will receive your codes – which were part of the package when purchasing a Season Ticket – prior to the start of the Betfred Championship season. These will only need to be redeemed for that first fixture, the code will then be valid for all home league matches streamed.
Thank you once again and we look forward to seeing you back supporting the lads in person – which looks like will be sooner rather than later!
Kind Regards
Mark Sawyer
Acting CEO