26 Feb 2021
THE BIG ONE - WEEK 39: WINNERS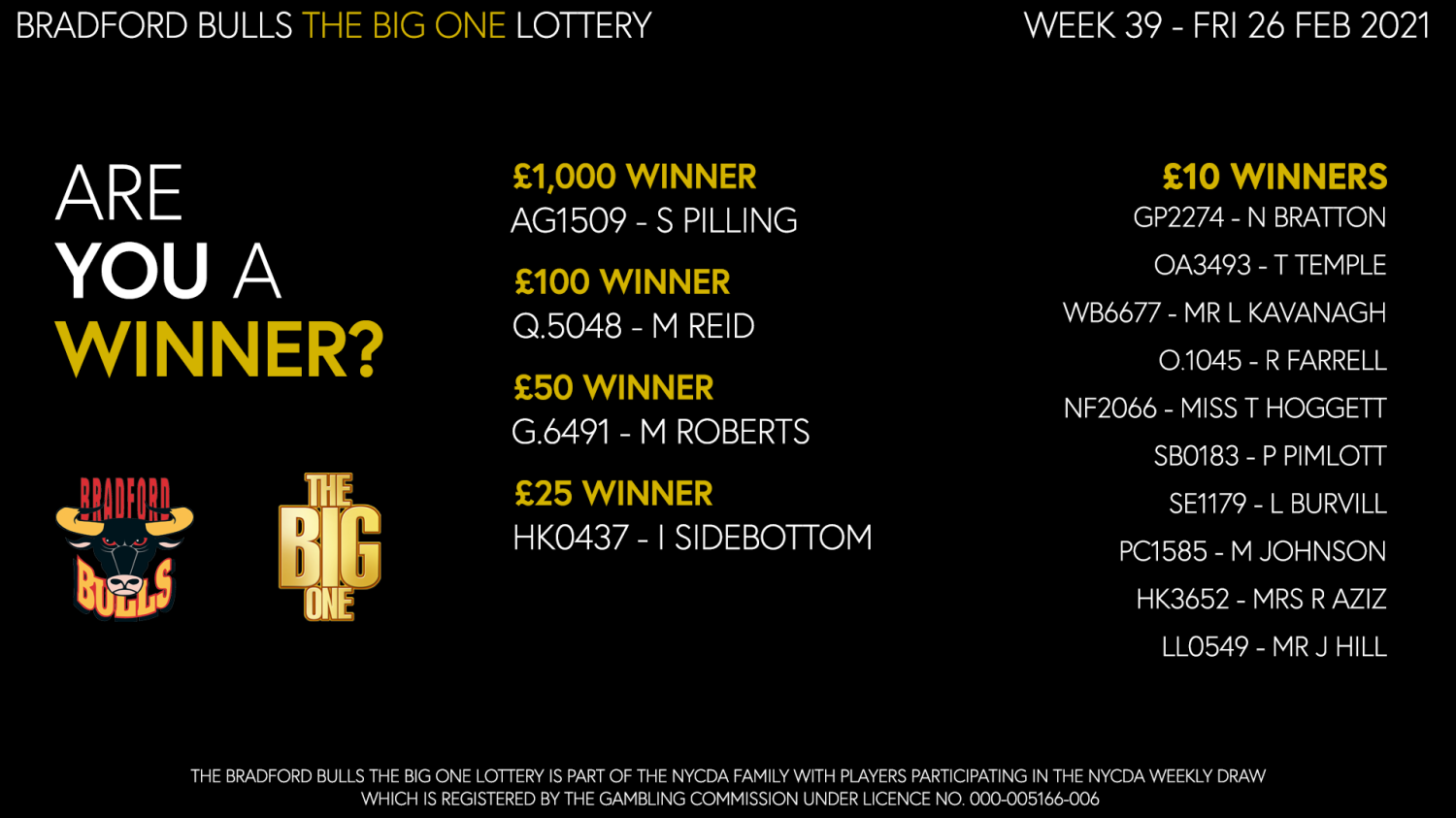 ARE you a winner on The Big One lottery?
(AG1509) S Pilling is the lucky winner of the £1,000 cash prize - with (Q.5048) M Reid taking home £100.
(G.6491) M Roberts will receive £50, with (HK0437) I Sidebottom winning £25.
(GP2274) N Bratton, (OA3493) T Temple, (WB6677) Mr L Kavanagh, (O.1045) R Farrell, (NF2066) Miss T Hoggett, (SB0183) P Pimlott, (SE1179) L Burvill, (PC1585) M Johnson, (HK3652) Mrs R Aziz and (LL0549) Mr J Hill have all won £10.
Due to lockdown restrictions, cash prizes have been limited with Meal and Pub prizes removed until restrictions ease.