25 Feb 2022
FRIENDS OF THE YOUNG BULLS INITIATIVE LAUNCHED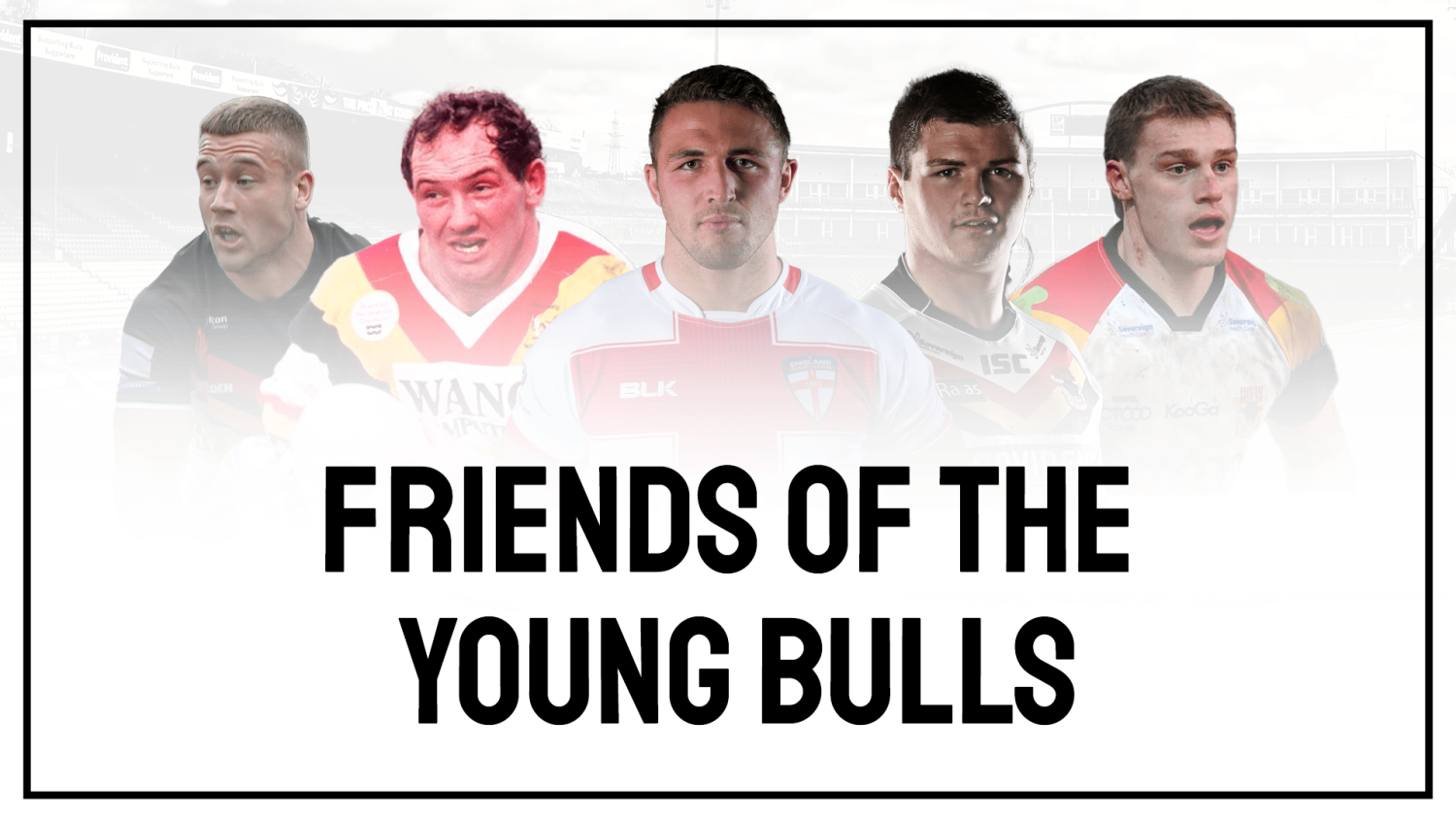 Bradford Bulls are delighted to announce the launch of our new initiative, 'Friends Of The Young Bulls' – designed to support the Bradford Bulls Academy and Scholarship!
The production of young talent has been a central dimension of the Bulls DNA over the years; and providing opportunities for young local players to play professionally in rugby league remains one of our fundamental objectives.
We are asking 500 people who share the vision that Bradford should have an elite Academy operation to make a voluntary donation of just £10 per month to support the development of the next generation of 1st team players, in paying for kit, equipment, medical provision and the general expenses of the Academy and Scholarship operations. If 500 people step forward it will generate £60,000 a year which would be a significant contribution to the overall cost, especially given the recently announced six-figure cut in central RFL funding, for Elite Academy sides. Whether you still attend matches or not, you can play your part in securing the future of our Academy for the benefit of future generations, the city of Bradford and its elite young Rugby League talent.
Your donation will be recognised in the brand new Academy Bar at Odsal, where the Bulls Academy Alumni will be listed for all to see, with all future Academy Bar profits being solely allocated to the successful running of the Bulls' Scholarship and Academy teams.
We are also inviting individuals, groups of friends or businesses the opportunity to become a 'Knight Of The Young Bulls', by sponsoring our Academy and Scholarship sides.
If you are interested in this sponsorship opportunity or would like more information, on becoming a "Friend of the Young Bulls" please contact jason.hirst@bradfordbulls.co.uk or joe.pitts@bradfordbulls.co.uk.
Youth & Academy Director Jason Hirst said:
"An absolute key fundamental of a successful Bradford Bulls, is its' Academy and Scholarship.
We have lots of talented young players who have a real chance of becoming elite Bradford Bulls, 1st Team players.
To give them and many others, every opportunity to succeed, we need additional support. So, whether you're an avid fan, someone who no longer attends matches as frequently as you used to, or someone who passionately believes in supporting and developing young local talent, we would really value and appreciate any donation, no matter how small or large.
All monies received will solely be invested in our Academy and Scholarship sides, so your donation can and will make a real difference to all our young and talented players.
You can further support them, by attending our Academy and Scholarship matches, with the first outing seeing our Academy side kicking their season off, at Odsal, against Hull KR on Thursday 10th March at 7:30pm.
If you would like to set up a Standing Order for Monthly payments of a value of your choice and become a Friend Of The Young Bulls, please contact the club on 0333 323 5075. Flyers will also be distributed prior to our home game with Batley Bulldogs which you can use to sign up.